How To Set Up Shopify "Markets" To Sell Internationally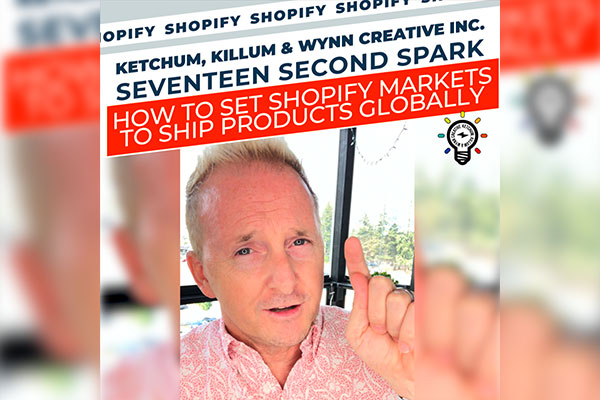 In today's Seventeen Second Spark we are going to be talking about Shopify Markets. This is a relatively new section, in the admin settings, in Shopify and some of you might be caught off guard and have had your international shipping disabled because you haven't set up these settings yet.
Shopify Markets is a cross-border management tool that helps you identify, set up, launch, optimize and manage your international markets. To sell to different "markets", or global regions, you need to specify where (what countries) you want to sell your products.
Setting up Markets is easy. In your admin settings (bottom left hand corner) just click on settings, then up to Markets. There you would activate (enable) the global zone/region/country you want your store to be able to ship to.
If you need assistance in setting your Market's correctly, don't hesitate to reach out to us for help.
Want training on how to plan, design and launch a Shopify business in less than a week? You should register for our Certified Shopify Business Development Training Program
#shopifyexperts #shopifystore #freeshopifyhelp #ecommercetips #freeshopifyadvice #seventeensecondspark #ketchumkillumandwynncreative #FFTB