Top 5 Reasons To Use KATANA MRP Software in 2023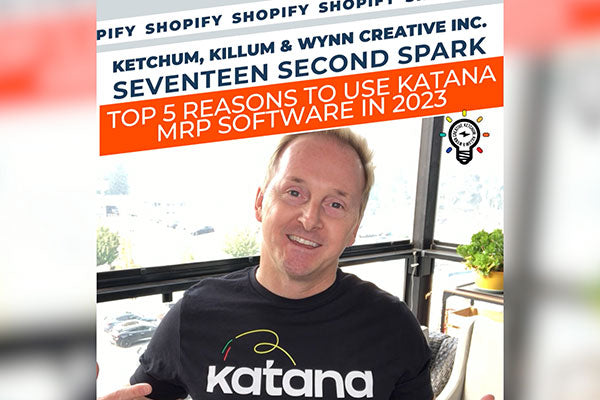 In today's Seventeen Second Spark we are going to be talking about inventory management and Manufacturing Resource Planning tools. 
MRP's, like KATANA software, help businesses manage their manufacturing in real-time and stay on top of every step of the order-fulfillment process. 

Any business that takes a material or resource and runs it through a production process to become a finished product for sale can use KATANA. KATANA is designed to foster growth and support business users on the road toward growth and success.
Here are the top 5 reasons to use, or switch to, KATANA MRP in 2023.
Accurately track COGS - Cost of goods sold
Track the stock of product parts (product recipes) that make up a finished product
Precisely track finish product inventory
Manage the entire fulfilment process within KATANA
KATANA seamlessly integrates with many ecommerce platforms like Shopify!
If you're looking for an accredited preferred KATANA integration partner, or if you have any questions on if KATANA is right for your business, contact us today! 

Explore the benefits of KATANA here!